ICLCE Supports American Councils Hosting NOCDC Dignitaries from Congo, Philippines, and Bordeaux
Saturday February 20, 2010.
ICLCE was honored by extending family hospitality to NOCDC trade policy dignitaries from Congo and the Philippines. Mr. Michel Edouard Odimba WEMBANDJU, ECOBANK Treasury and Sales Director, and Mr. Angelito Maximino Velasco DE LEON, Industry Reporter for the Philippine Business Daily Mirror.Our guests enjoyed a Hibachi meal cooked by Philippino chef and socialized with saints fans who shared the table with us.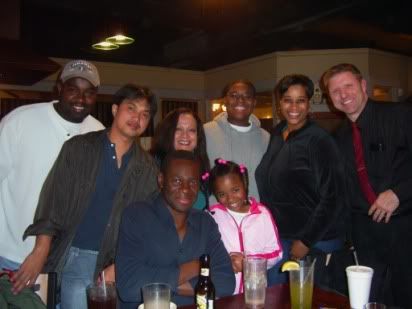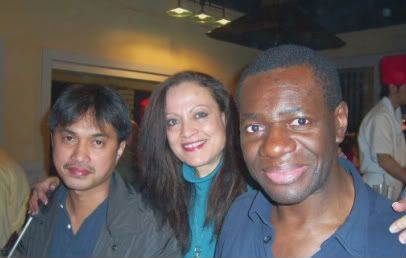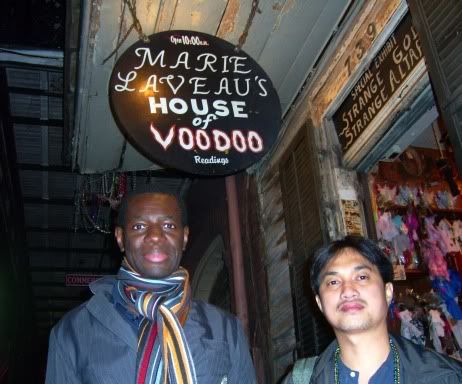 Sunday February 21, 2010.
ICLCE was honored by extending family hospitality to NOCDC dignitary Imam Fouad Sanaadi, the Technical and Administrative Manager of the Cultural Center of the Association of Muslims IN NEW ORLEANS: Imam Sanaadi admired the unique multiculturalism, ethnic and religious diversity in New Orleans. This unique diversity represents the source of strength of our country and communities. The dinner at the Moroccan Kosher restaurant Casablanca was the highlight of the evening. The owner, a Kabili Jewish American immigrant native of Morocco, was very gracious to prepare authentic Moroccan dishes.
ICLCE President Professor Najoua Hotard and NOCDC dignitaries share the vision of the State Department and the American Councils consisting of enhancing cooperative programs which foster global citizenship, dialogue, interfaith, harmony, cultural understanding and tolerance. As the NCIV theme of this year's National Conference expressed, friendship global harmony and peace are accomplished (One Hand-shake at a time).
ICLCE's objective for this year is to increase community involvement in all programs sponsored by the American Councils which allow everyone to actively engage in this empowering cooperative dialogue that will bring all the people of the world together.